A'kum n ello...
wanna know what i did today?
i watched.......
Finally, i watched it!!!!!!!!
the most awesome movie of all time! seriously.
ok.
to be more specific, the
best Kungfu movie of all time
! this movie is damn good!! i love it! the fighting scene still in my mind, and Donnie Yen's coolness as Ip Man is
heavenly
nice~~ he's just brilliant. and he is sooooooo coool~~!!!!
ok now~~
i think i'm in love with Donnie Yen more and more now.haha. he soo bloody fine as Ip Man. ok, maybe not suitable as the
fine
people in
DamnDamnFine's tumblr
, but still, he is soooo cool!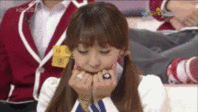 anyway, i watched that movie with AhHin and my sis. that Ip Man movie is like the most favourite movie in my house right now (apart of Lord Of The Rings) and even my maid watched that movie already.she watched somewhere at Klang,both the Ip Man 1 and 2.
and obviously,her response was: "
BEST
!"
haha.
and i watched that movie with AhHin after i forced her to download the 1st one at home, and she download it, but she dunno how to use softsub,so she watched the Ip Man 1 with no subtitles;just like watching a raw Dragon Ball anime.
but still, she joined me watching Ip Man 2. and to be honest, she didn't really need to watch Ip Man 1 cos no massive relationship between both movies anyway. so if you haven't watch Ip Man 1,just watch Ip Man 2.
ok. enough about Ip Man, cos i'll end up telling the spoilers later.haha.
erm...
AHHIN BOUGHT THIS FEMININE SANDALS!!!!!!!!!! OUR AHHIN IS ALL FEMININE! AND SHE EVEN TOLD ME THAT GOT A COMPACT POWDER.tho she never use it. ceh~. but2!! she wore this cute tudung with her.hahaha..
and here you are,AhHin that become more feminine!
so now.
tata sayang! wanna watch 14Blades. got more fierce Mr Yen.hahaha.